Tank - Sun Pumper - Assembly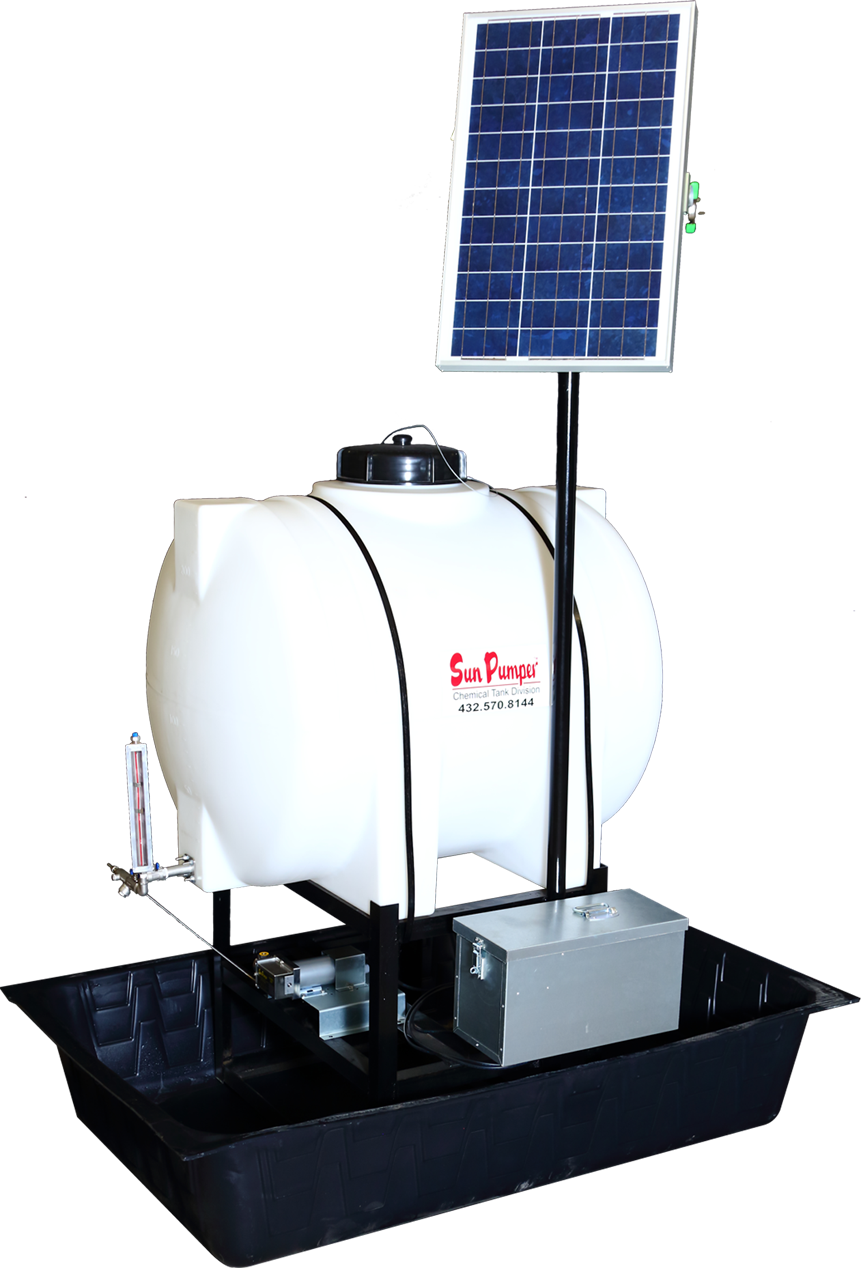 A COMPLETE TURN KEY
TIME SAVING MACHINE!!!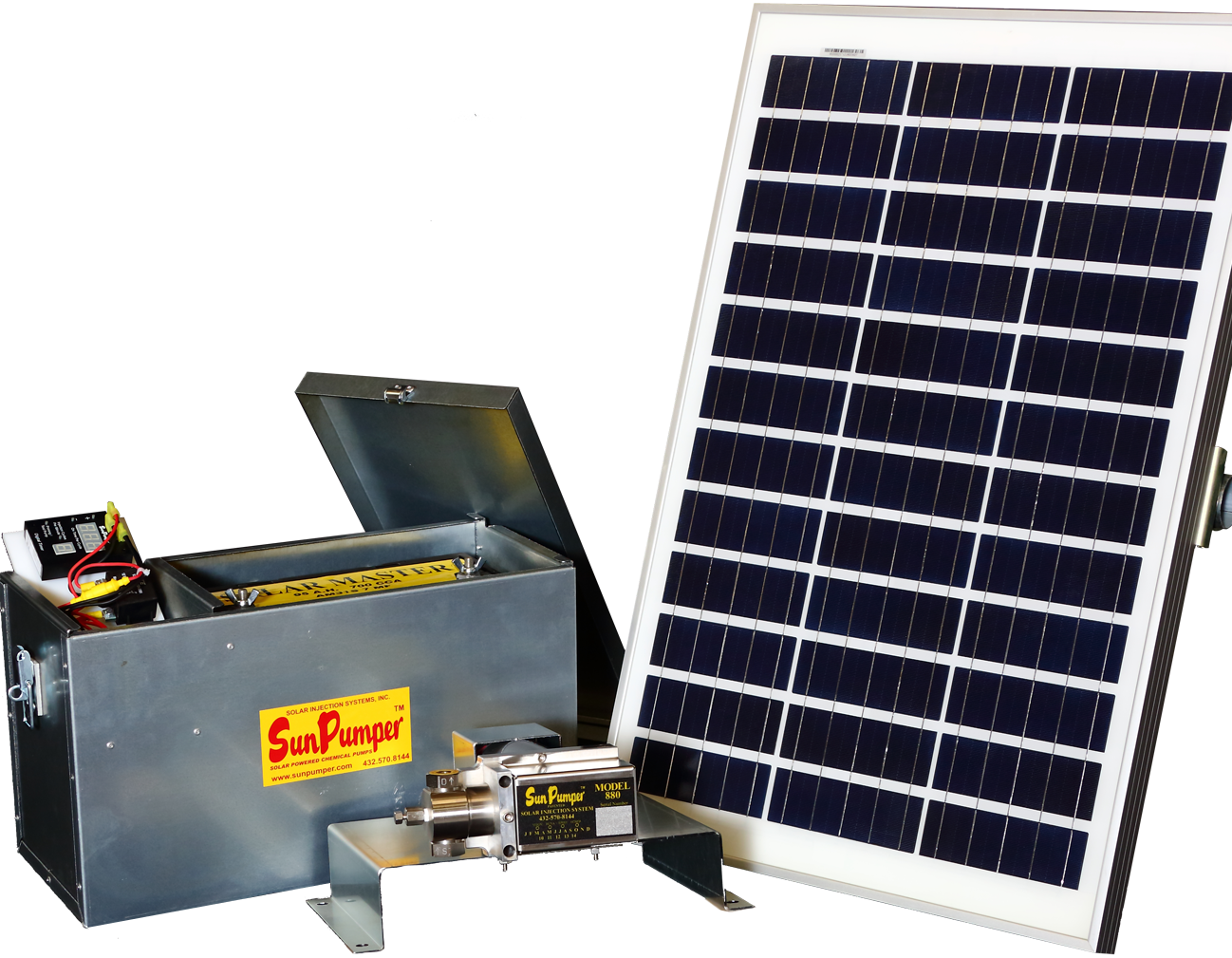 5 GPD @ 1000 PSI
Our Standard System
*All Sun Pumper Systems are solar sized for your applications
Our Standard System, Solar Sized (solar sized in red) for 5 GPD @ 1000 PSI, Consists of our Model 113 SS Pump or Model 880 SS Pump, 50 watt solar panel, 95 amp hour maintenance free battery, digital timer plate with relay and charge controller, single metal battery box, mounting pipe with clamps.

Chemical Tank Division
Tank Sizes:
65 gal
35 gal
220 gal
330 gal
515 gal
1025 gal
Containment Sizes
100 gal
150 gal
200 gal
300 gal
425 gal
600 gal


SOLAR SIZING
THE SCIENCE BEHIND THE #1 PUMPS IN THE INDUSTRY
THE DATA WE NEED FROM YOU
1

Amount of chemical to inject

2

Injection pressures

3

Geographic location

Then our 25 years of experience goes to work to make a system that will work year round, day in and day out anywhere in the world!


THE ADVANTAGE
PURCHASE DIRECT OR THRU YOUR LOCAL SUPPLIER
*See details below
1

Purchase Direct from Sun Pumper

2

Purchase Through Your Local Supplier
If you would like to purchase Sun Pumper products through your local supply source, please have them contact our offices to become a distributor. We can provide any necesary training to make you and your distributor succesful with our products.
Systems require no gas, air, or electical power source
Eliminates stalling problems associated with wet gas
Systems are pre-wired / preassembled
State-of-the-art piston and seal technology
No springs or diaphragms to break or wear out
Electric models available
Accurate and dependable timer - set it and forget it
Tank division & metal fabrication facility
Explosion Proof Models Available
Scada Controls Tank Level & Adaptive Pump Control

Field Photos